by Jerry Stern
Webmaster, PC410.com, Startupware.com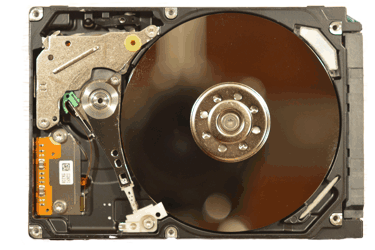 Dateline, November 2011: First, the good news. Here in Westminster MD, I have hard drives in-stock for PC repairs and new systems. Not in central Maryland? Well, drives are scarce.
Floods in Thailand have caused extensive damage to factories that create at least a quarter of the world's production of hard drives, and additionally create parts for hard drives made elsewhere. Hard drive prices have fluctuated, and inventories have disappeared from stores and online sellers. A basic hard drive that sold for $50 a month ago can be bought online as of today for $140, but only if you're not picky about what brand, model, or speed of drive you buy. In my wholesale price lists, a distributor that usually stocks several hundred models of drives is showing 145 models as current, but only 5 as in-stock today, 13 drives ready-to-ship TOTAL, and every one of them is a specialty drive for a server, and priced to match. Even the old 'IDE' or 'ATAPI' hard drives are scarce, and they're mostly used for system repairs now. There are ZERO in-stocks on the list today.
It's going to be an interesting holiday season. Notebook computers for upcoming holiday sales are still available, but the selection may be uneven; most pre-built systems for the season are already built. Don't expect Black Friday bargains on storage this year.
Projections I'm hearing from Western Digital put 'significant disruptions' as far out as mid-2012. They're the worst-hit by floods, but all drive builders have problems in either flood areas or parts availability.
Back here in Westminster, I have enough drives to take care of my local customers; I'm still building custom PCs. Just don't ask me to sell a bare drive without a computer attached.