Hewlett-Packard announced yesterday that 6 million computer power cords distributed across the globe are a fire and burn hazard to customers.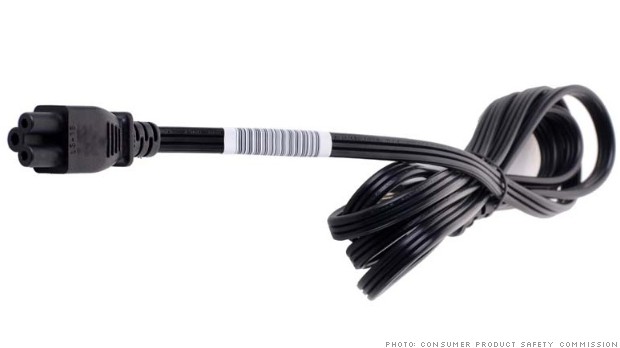 The power cords affected are coupled with HP and Compaq notebook, and mini notebook computers, as well as AC adapters provided with accessories such as docking stations, sold from September 2010 through June 2012.
Not all HP and Compaq power cords sold are at risk however. HP states, "The potentially affected power cords can be identified by a molded mark on the adapter end of the power cord. The molded mark will be "LS-15"."


Not all power cords with this molded mark are at risk, however there are serious cases developing and it is recommended that customers verify whether their power cord is at risk. According to Money.cnn.com, "Of the 29 reported cases, two involved burns and there were 13 claims of property damage."
HP has provided an online tool to help customers to determine if their power cord is a potential hazard: http://h30652.www3.hp.com/
Witch successful verification, each customer affected by this program is eligible to receive a replacement power cord at no cost.